1:48th Blackberry Farm...
1:48th Blackberry Farm - '360' Premier Collection Kit - £39.99
Available Now!!
'Blackberry Farm'
A Quarter Scale '360' Dolls House Kit...
Featuring 6 internal rooms, additional stable and fully removable front and roof elevations!
All of our kits uniquely come with a step by step, full colour construction guide!
N.B.This versatile kit can be decorated and finished however you choose!!!
sPACE
Pictures show fully constructed & decorated kits...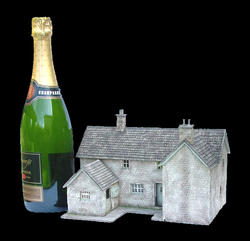 (Below) Front View...
(Below) Rear View...