1:48th Lych Gate Kit...
Lych Gate & Gravestones
Introducing our
'Lych Gate Kit' - only £5.99!!

This unique 1:48th kit is available to purchase from our
The Lych Gate kit shown below is constructed & decorated and displayed alongside our Gravestones kit, on a landscaped base!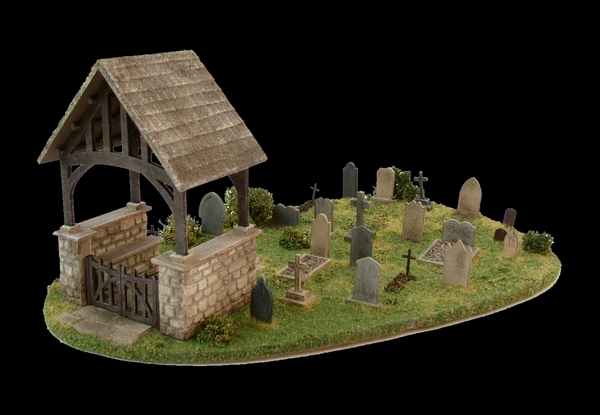 Our 1:48th Gravestone Kit Pack contains 24 assorted gravestones (shown below constructed & painted) and is priced at ONLY £3 per pack!