About.com Readers Choice Awards...
...and the 2013 winner is?
I am delighted to announce that it has been confirmed that our 1:48th 'Little Acorns School' is the WINNER of the 'Best Miniature Building Or Dollhouse Kit' category in the Reader's Choice Awards on the About.com website...and naturally Tony and I are over the moon!!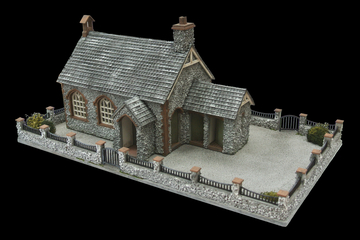 This is the THIRD year in a row that a Petite Properties' quarter scale kit has won this about.com award!
Of course
NONE
of this success would be possible without the support and constant enthusiasm of you all! I know that many of you have religiously voted throughout the competition and without that kind of voting support we certainly would not have won!
Needless to say Tony and I have yet again been overwhelmed by your support for our smaller scale designs and kits and we are incredibly humbled to have such an amazing and passionate following -
Thank you xx
Tony & Bea Broadwood
---
All of our 'award winning'
quarter scale / 1:48th kits
are available to purchase
via the Petite Properties' Online Shop