Dolls House & Miniature Scene Magazine
"At Home With The Broadwoods..."
Do you want to have a peek behind the doors of PP HQ each month?
Then check out our monthly column in Dolls House & Miniature Scene' magazine; featuring exclusive competitions and offers from the Petite Properties' team... trust us, it's not to be missed!
---
In the May issue...
"This month, professional model builder Bea Broadwood explains how a trip to A&E and some divine inspiration lead her to design her largest miniature creation to date."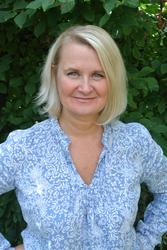 Professional model maker, artist & authour, Bea Broadwood