1:144th Flower Pot Cottage Dolls House Kit...
MICRO Scale series...!
space
1:144th Kit Range
Flower Pot Cottage is the fourth dolls house kit that we have released in our 1:144th scale property series.
Each of our micro kits come with step by step, full colour instructions!
Pictures show constucted & painted kits...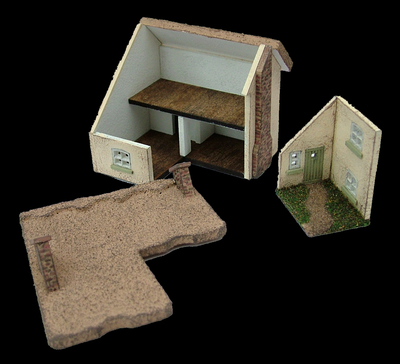 "A Dolls House For A 1:12th Dolls House!"
1:144th
'Flower Pot Cottage Kit '
is priced at ONLY £14.99
(Plus P&P)
Order yours today!!
...with fully removable front and roof!
In this exciting 'Intermediate' MICRO range all of the architectural elements of the property have already been precision cut for you - All you need to do is simply add paint and glue!