Book 3: Country Bedrooms...
'Country Bedrooms...' by Bea (Fiona) Broadwood
---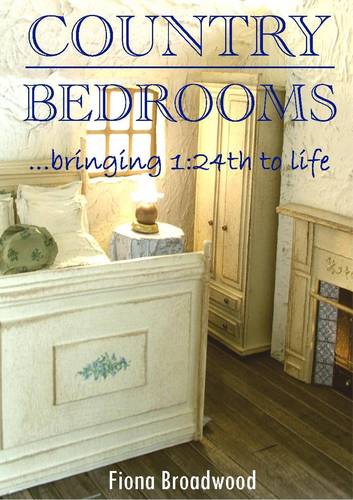 Below is a preview of the TWO bedroom projects which feature in the book...
§ The master bedroom (above)
§
A Child's bedroom (below)
The 3rd book also features
how to create a charming
landing to complete the country cottage!
The picture below shows how the room box projects featured in:
§
A
Country Kitchen
§
A Country Sitting Room
§
Country Bedrooms
...
All fit together to form a highly realistic and traditional cottage interior!!
More pictures
and information coming soon!!
To order your copy today - simply go to the new