Memory Lane
Join us as we take a trip down 'Memory Lane'...!
Memory Lane is very special collection of eight individual 1:48th kits which have been inspired by our very own Petite Properties' logo.
Available individually or as a complete street, each property has been named to celebrate a special 'Broadwood' family memory or place.
So why not build you own miniature street and bring your memories to life?
Buy all 8 kits together for only £125!!
The length of all eight kits combined is approximately 70cm
All 8 kits within our Memory Lane collection can now be purchased via our online shop
MARSHALSWICK HOUSE
6 internal rooms over 3 floors - £29.99
DAFFODIL COTTAGE
2 rooms over 2 floors - £13.99
NANNA'S PANTRY
2 rooms over 2 floors - £17.99
CRIMPLE COTTAGE
2 rooms over 2 floors - £12.99
(the kits picture above are constructed & decorated)
BUTTONS & BUNTING HABERDASHERY
3 internal rooms over 3 floors - £19.99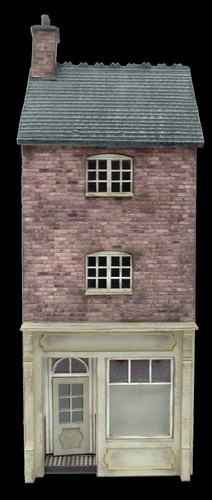 PURBECK COTTAGE
4 rooms over 2 floors - £19.99
MARSWORTH ARMS
2 rooms over 2 floors - £19.99
(LEAN TO SCULLERY)
1 room - £9.99

The Memory Lane street scene above shows constructed & undecorated kits