SPRING MINIATURA 2018
70 For The 70th..!
Back in 2017, our lovely Minion Mo had the (altogether slightly bonkers) idea of celebrating Miniatura's 70th show with the exclusive launch of 70 brand new PP products. To be honest, once we had gotten over the initial shock of her suggestion, we collectively agreed that we should go 'all in' and give it a go!
So, if you are planning to visit the 70th Miniatura Show, we've got a whole range of new products awaiting especially for you. From new paint colours, to new smaller scale kits; we aim to have something to suit every pocket.
As part of our official countdown to the very special 70th show, we also plan to preview further details of the 70 new products and kits that we'll be launching at the NEC on the 24th & 25th of March, in the weeks ahead. So as ever, do watch this space (& our social media accounts too!).
---
*MINIATURA PRE-ORDERS*
We are now officially accepting pre-orders for collection at the 70th Miniatura Show!
If you are planning to visit the show, why not send us your pre-order?
Simply email info@petitepropertiesltd.com with your clear pre-order requirements and name.
(To help our organisation & sanity, please put MINIATURA into the subject heading of your email)
No pre-payment is required and you can add to your pre-order if required.
PLEASE NOTE: There will be a limited stock of our brand new kits available at the show, so we highly recommend that if you wish to purchase at the show, you pre-order in order to avoid disappointment!
Not going to the show, but you still want to pre-order our new kits for mail order?
Simply head to our online shop, where you can now pre-order in our new 'coming soon' category.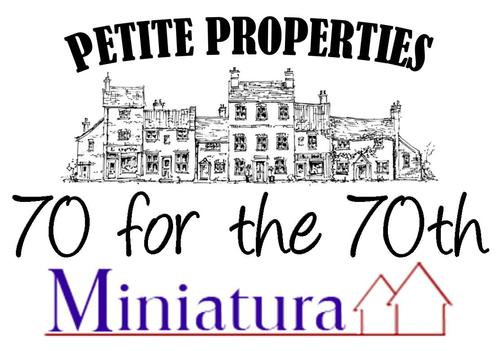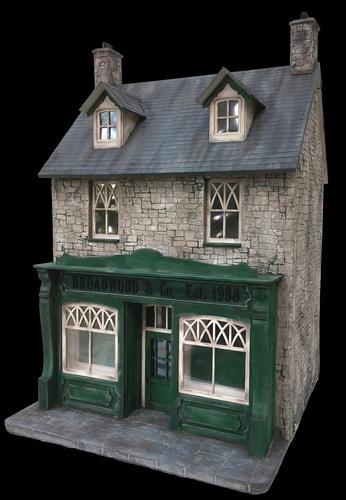 Celebrating 30 years together: BROADWOOD & Co. Est. 1988 - introducing our fifth 1:24th Dolls House Kit. Featuring 3 internal rooms over 3 floors - £64.99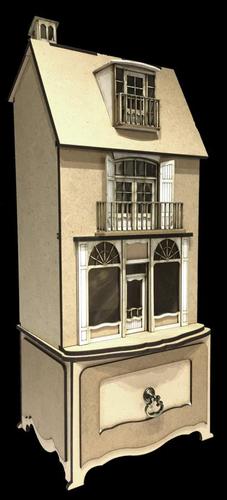 La Belle Boutique in 1:48 - This beautiful Provencal style shabby chic shop has 3 internal rooms, spread over 3 floors & features a fully removable front elevation & front roof - £TBC.
Deluxe Single Display Plinth (with drawer & hidden lighting appertures) £TBC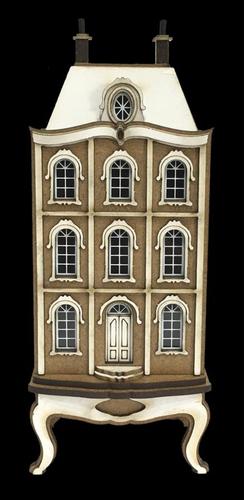 La Maison De Ville in 1:144 (Micro scale) - Featuring 4 rooms, spread over 4 floors, with a fully removable roof and front elevation - £16.99
Shabby Chic Display Plinth - £2.99